It's June 3, 2006, 9 AM. Heavy rain is predicted for most of the day. Bad Break!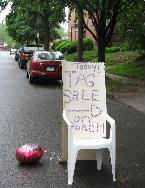 However, the e-mails fly, and most everyone is determined to
hold the sale from their front porch.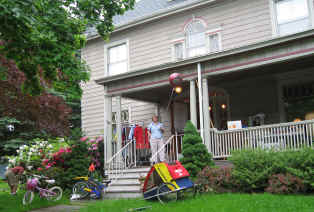 It doesn't take long for customers to arrive.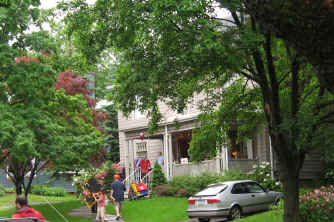 They don't seem to mind the climb on the 'heights' side of Kenyon Heights.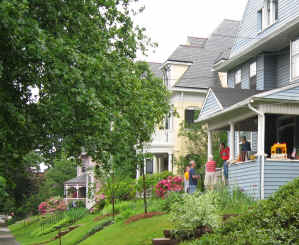 Turns out, our porches are the perfect spot for commerce,
as well as conversation.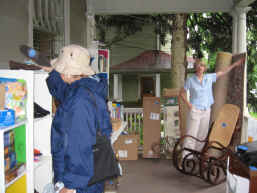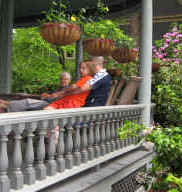 I counted fourteen of the thirty-two homes holding a tag sale.
(One - who shall go unnamed, found the prospect
of dealing with the rain too daunting - or maybe it was schlepping the weights up from the basement.)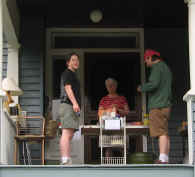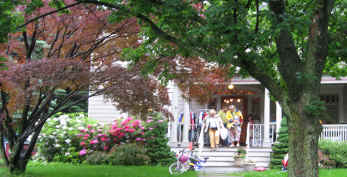 Victoria claimed to be doing a land-office business.
It turns out, we may be among the few actually holding a tag sale in the rain,
so people show up!
(We think Victoria is under pricing her brown leather couch.)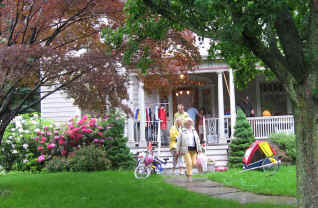 Where else can you find a Christmas cactus in a toilet?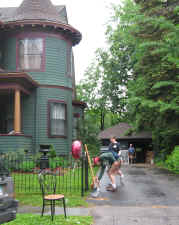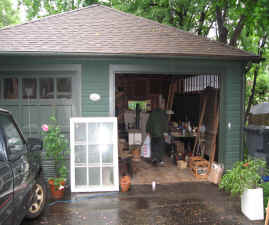 Or someone to buy your old sewer pipe?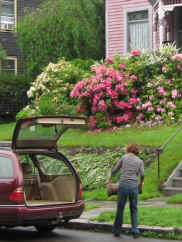 John gets the award for best garage for a tag sale - great lighting.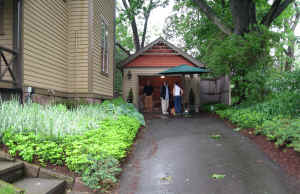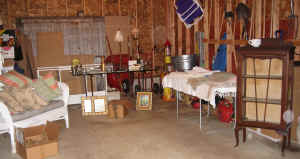 And the most historic item (1890 coal stove).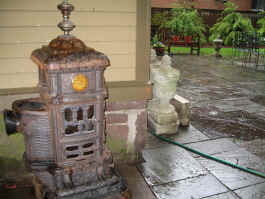 He even discovers
one of his customers is his old math teacher from Bulkley High.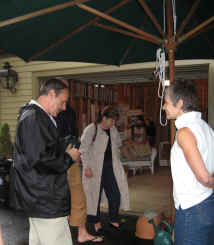 Neighbors catch up - Carol and Meg have a date for the brass concert (August 6)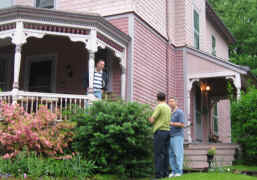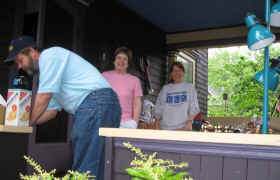 Kimberly sells a few items that were freebies from the start.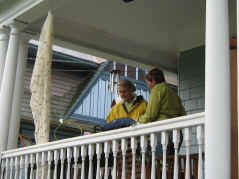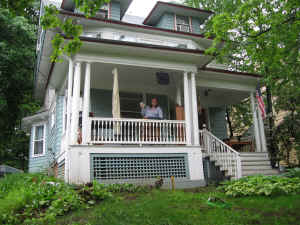 But she bought Matt's chair - so it could be a wash.

Mary and Nancy are hoping for the perfect customer - someone with twins.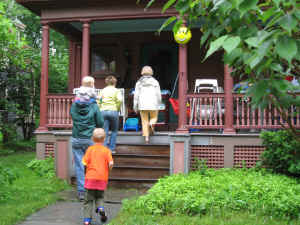 Toni has a great kneeling office chair, and
a brand new mirrored bath cupboard.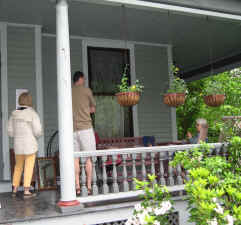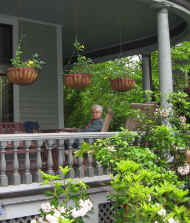 Patty's porch looks as pretty as a shop display.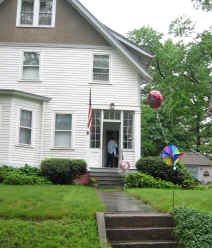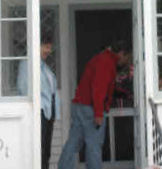 Fi hauled everything out herself.

And had the most creative advertising.
The 'Featured' items were hung on the shrubs like laundry.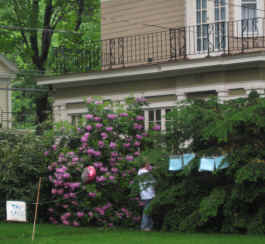 A fine toboggan and classic flexible flyer are still available at Martha and Dave's.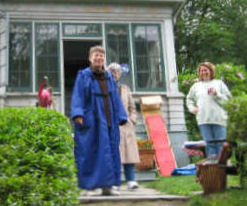 The customers look happy.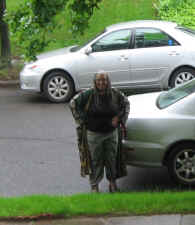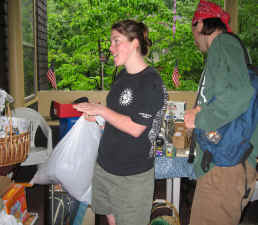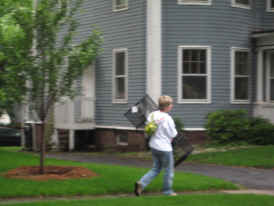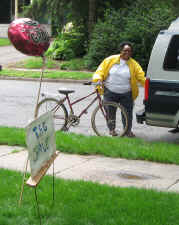 We look happy.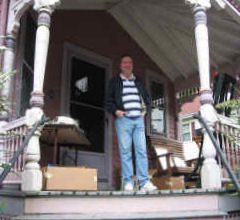 Some of us made room for more stuff.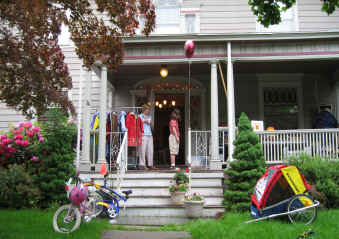 Some of us made more room for ourselves.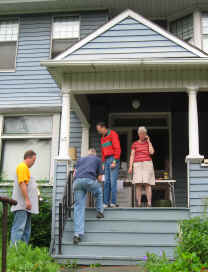 But all of us made room for some extra cash.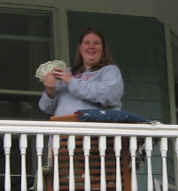 Now that we know porches are tailor-made for a tag sale,
John has a great idea -
A tag sale every year, that expands
to the rest of Kenyon Street, then on throughout the whole Westend.
Our own little Brimfield!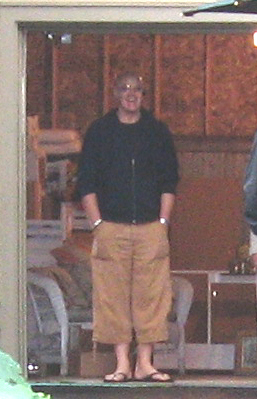 John has (reluctantly?) agreed to coordinate it.

See you in 2007!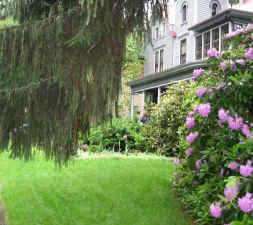 ----

----
Logistics Schedule:

West End Tags is an annual event of tag sales held on the first block of Kenyon Street.


Click to see the planning schedule Kenyon Street follows for its event. Planning starts in December.
----

----